Namami Gange
India
Population growth, industrialization and irrigation have degraded the Ganges River along its arcing 2,700 kilometre course from the Himalayas to the Bay of Bengal. Climate change poses a grave additional threat. Launched in 2014, the government-led Namami Gange initiative has invested in waste management and water treatment, while raising public awareness and engaging communities in ecosystem conservation and restoration.
The flagship is reforesting parts of the Ganges basin and promoting sustainable farming. It also aims to revive key wildlife species, including river dolphins, softshell turtles, otters and the hilsa shad, an important food fish.
The initiative in numbers
135,000
Hectares to be restored by 2030
7,000,000
GHG emissions to be reduced by 2030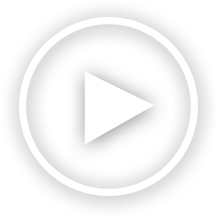 "The biggest learning that this Namami Gange project gives us is that nothing is impossible. This will be a tremendous hope for the next generation because water is going to be a very vital resource."
G. Asok Kumar, Director General of the National Mission for Clean Ganga
Join #GenerationRestoration
Receive latest updates, stories, news and opportunities as we prepare for our big launch during World Environment Day 2021 (5 June)!
I'm in