Central American Dry Corridor
Costa Rica, El Salvador, Guatemala, Honduras, Nicaragua, Panama
Exposed to heatwaves and unpredictable rainfall, the ecosystems and peoples of the Central American Dry Corridor are some of the most vulnerable in the world to climate change. As recently as 2019, a fifth year of drought left 1.2 million people in the region needing food aid. 
Tapping traditional farming methods to build the productivity of whole landscapes, including their biodiversity, in these tough conditions is at the heart of this restoration flagship covering six countries. 
The flagship aims to scale up restoration by putting lessons learned from on-the-ground initiatives to work across the region, and by building financial support for sustainable rural development that can counter land degradation, poverty and emigration.
The initiative in numbers
100,000
Hectares to be restored by 2030
5,000
Green jobs to be created by 2030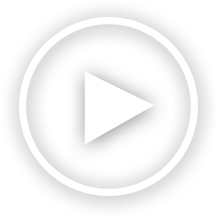 "The Flagship initiative will contribute to the rehabilitation and conservation of forested areas, the establishment of biological corridors through the adoption of resilient agroforestry and silvopastoral systems, supporting the transformation of agricultural areas through sustainable low-carbon practices, increasing productivity, and promoting land degradation neutrality in the Dry Corridor."


Lucrecia Rodriguez Peñalba, Executive Secretary of the Central American Agricultural Council (CAC)
Join #GenerationRestoration
Receive latest updates, stories, news and opportunities as we prepare for our big launch during World Environment Day 2021 (5 June)!
I'm in